B2 Bike Travel Case
Price
Regular price
$1,045.00 AUD
Regular price
Sale price
$1,045.00 AUD
The B2 Bike Travel Case is designed to make traveling with your bicycle more convenient
The B2 builds upon our trusted and proven fee-avoiding platform of the original Airport Ninja. We improved the usability of the B2 bike case, making it accomodate a wider variety of bikes (up to XXL 29er enduro rigs!), upped the protection, and added wheels increasing the ease of portability. All these changes led to winning a Best of Sea Otter Award from Bicycling Magazine.
The lightest bicycle travel case on the market
The B2-R weighs in at just 15 pounds, meaning you have 35 pounds of gear you can store in this case while staying under the airline weight limits. Most other cases weigh 35 pounds empty. 
The B2 is Easy to Use
Packing the B2 requires only one additional step over a traditional bike case, and this reduces the overall dimensions by two linear feet compared to a traditional bike case. 15 minutes of packing can save as much as $500 in additional baggage fees on a round-trip flight.
It's The Most Compact Travel Case - Saving on not just airfare, but car rentals, and accommodations
The size isn't just important for saving on bike fees. The B2, as well as the Airport Ninja are the only bike cases that fit within the dimensional requirements for Amtrak and Eurail trains, they fit easily in the trunk of any size rental car or taxi, and will travel conveniently on public transportation such as the subway or bus. Also unlike other bike cases, you won't need to dedicate an entire closet or corner of the garage to store the B2 when it's not in use. The B2 can be disassembled in seconds and packs down to a fraction of its full size, allowing it to easily fit wherever you need it.
Hardcore Protection to keep your bikes safe from the airlines
The compression-molded base with aluminum rails adds rigidity to the length of the case, while the stiff compression-molded foam armor panels protect the sides from even the most serious side impacts. This case meets all airline requirements for flying with a bike. As always, having your prized possession arrive in one piece is non-negotiable. Not only are the protective materials of the B2 engineered to withstand the onslaught of travel, the case is designed from the ground up to smartly avoid common hazardous scenarios. It's lightweight, with ample carry straps, and convenient wheels mean airline employees and TSA officials can easily move it around without pushing or dropping it. The zippered closure and intuitive packing configuration means that TSA won't leave the case in disarray, The all new B2 is the obvious choice…
tech specs

Construction

1680 Denier Ballistic Nylon Exterior

Compression-molded base

Aluminum rails

2 oversized wheels

Oversized #10 YKK Zipper

Lightweight and stiff compression-molded foam armor panels

Design Features

Faceted design fits larger bikes yet measures smaller

Aluminum base rails for increased protection

Wheels for easy transport

Stowable, padded backpack straps

Packs down to 1/3 its full size in seconds for convenient storage

Storage Pockets and Dividers

External zippered storage pocket

Internal 6x18" zippered pocket

2 padded internal velcro pockets

2 padded wheel bags

Dimensions

B2-R: 28x34x6-9"

B2-MTB: 30x36x10-12"
sizing

B2-R

The B2-R will fit most drop-handlebar bikes (road, gravel, cyclocross) up to 58cm. Larger road bikes may fit depending on specific geometry. If you're unsure your bike will fit, please email us with the size and model of your bike or bikes for personalized sizing recommendations. 

B2-MTB

The B2-MTB will fit most mountain bikes, including 29er trail and enduro models. If you're unsure your bike will fit, please email us with the size and model of your bike or bikes for personalized sizing recommendations. 
SKIP THE BAGGAGE FEES→
The B2-R bike travel case weighs just 15 pounds - giving you 35 pounds of packable weight. Making it easy to get a road, gravel, or even an enduro bike under the 50 pound weight limit on most airlines.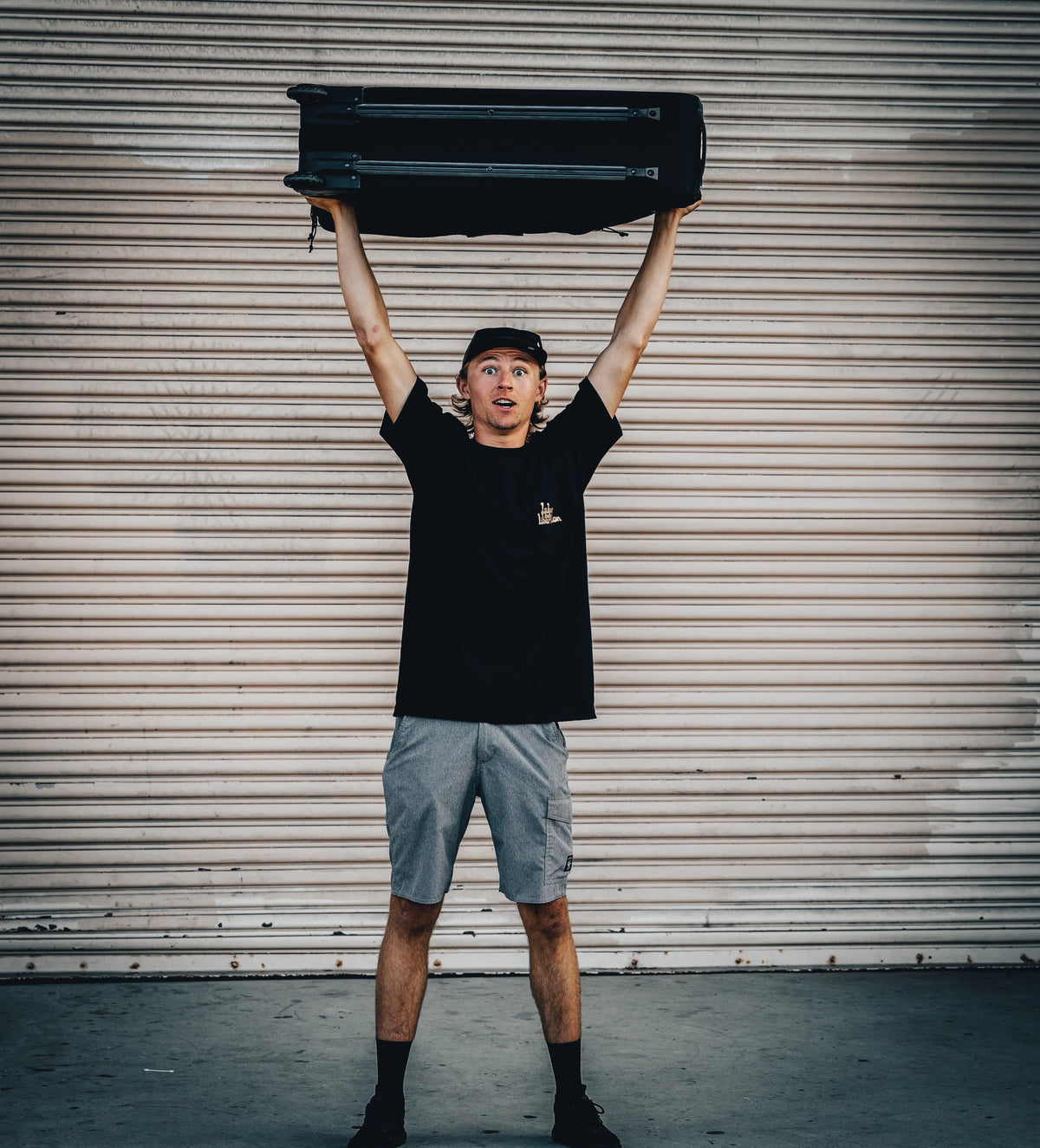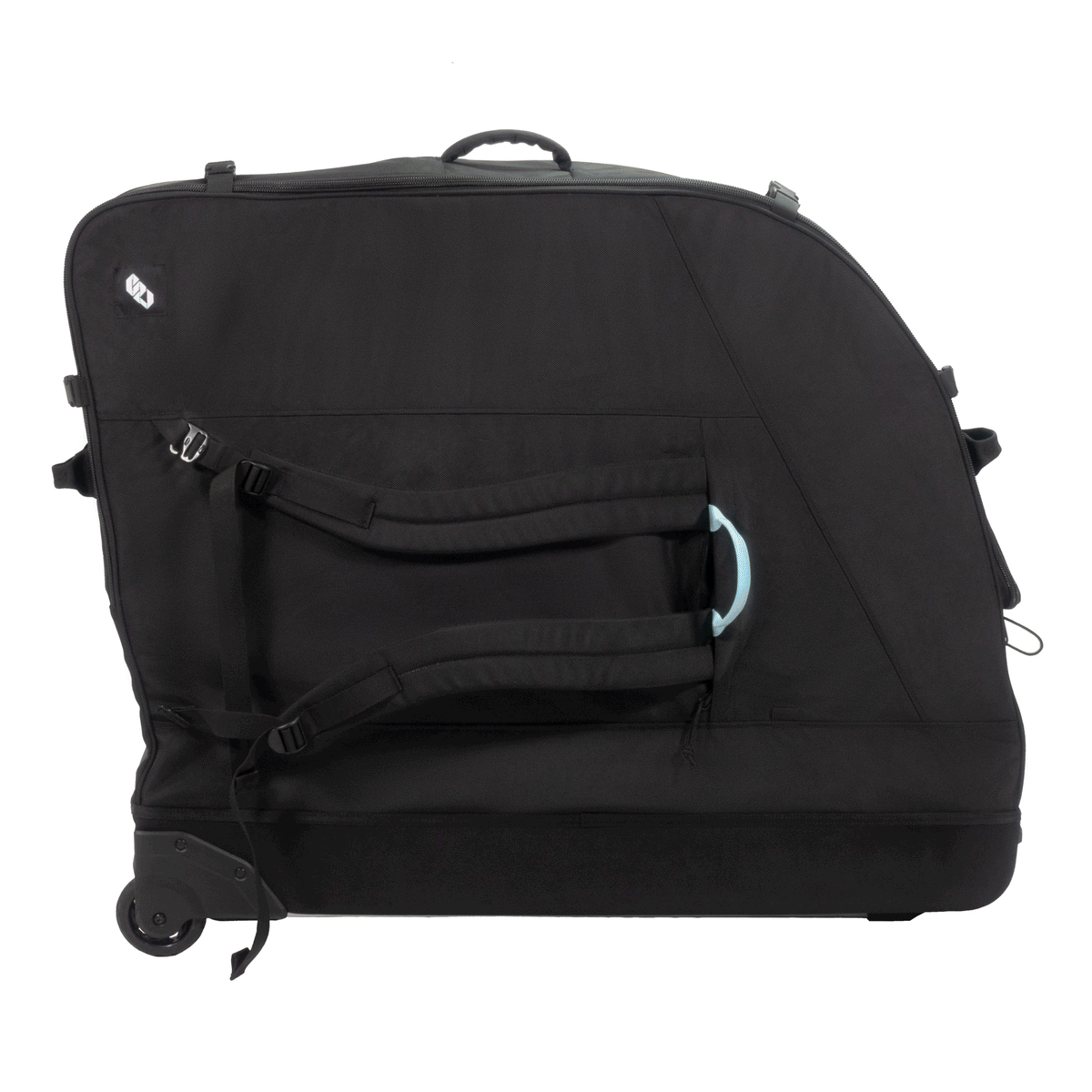 available in road and mountain sizes
The B2 comes in two sizes. The R which will fit all road and gravel bikes up to a 58cm, and the MTB which will fit XXL 160mm travel 29ers.